How Do You Make the World's Best Selling Nutritional Liver Health Shake Even Better?
You Perfect the TASTE
Introducing Chocolate UltraNourish
Protect Your Liver AND Your ENTIRE Body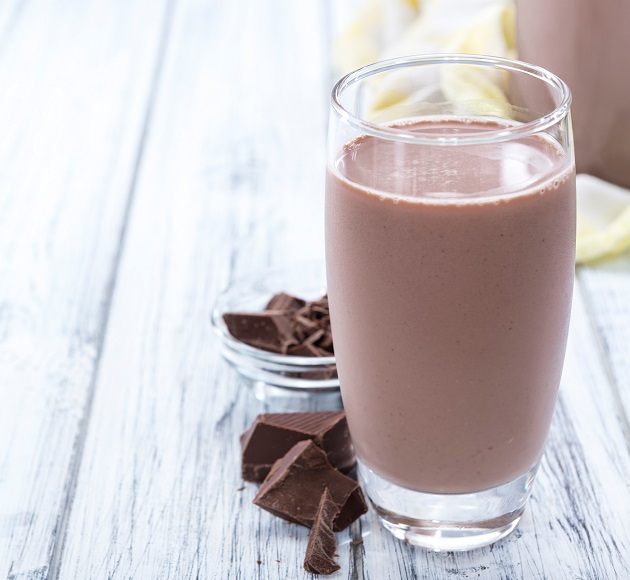 Amazing Ingredients Make One Deliciously Powerful Liver Support Protein Shake
Healthy – A fusion of protein, fruits, vegetables, antioxidants, probiotics, natural herbs, greens and liver nutrients that propel you to better liver, heart, digestion and overall health.
Simple – Add one scoop to water or your choice of milk, shake, and immediately feed your body what it needs.
Delicious – Flavored with cocoa, organic sugar and natural stevia, Chocolate UltraNourish has a phenomenal taste you'll look forward to drinking every day.
Gluten Free & 100% Vegetarian – Better digested by your body.
Read more about Chocolate UltraNourish
100% Money-Back Guarantee
If you are not 100% satisfied with your purchase, return it within 90 days for a complete refund. Learn more
Health in a Single Glass
Protein, fruits, vegetables, antioxidants, probiotics, natural herbs, greens and liver nutrients you need in one easy shake.
Simplified for Busy Lives
No blender needed, just add it to milk or water, shake, and go!
Taste You Won't Believe
Combining essential ingredients with cocoa, organic sugar and natural stevia, you'll want a shake every day.
You asked. We listened. Chocolate UltraNourish is FINALLY HERE!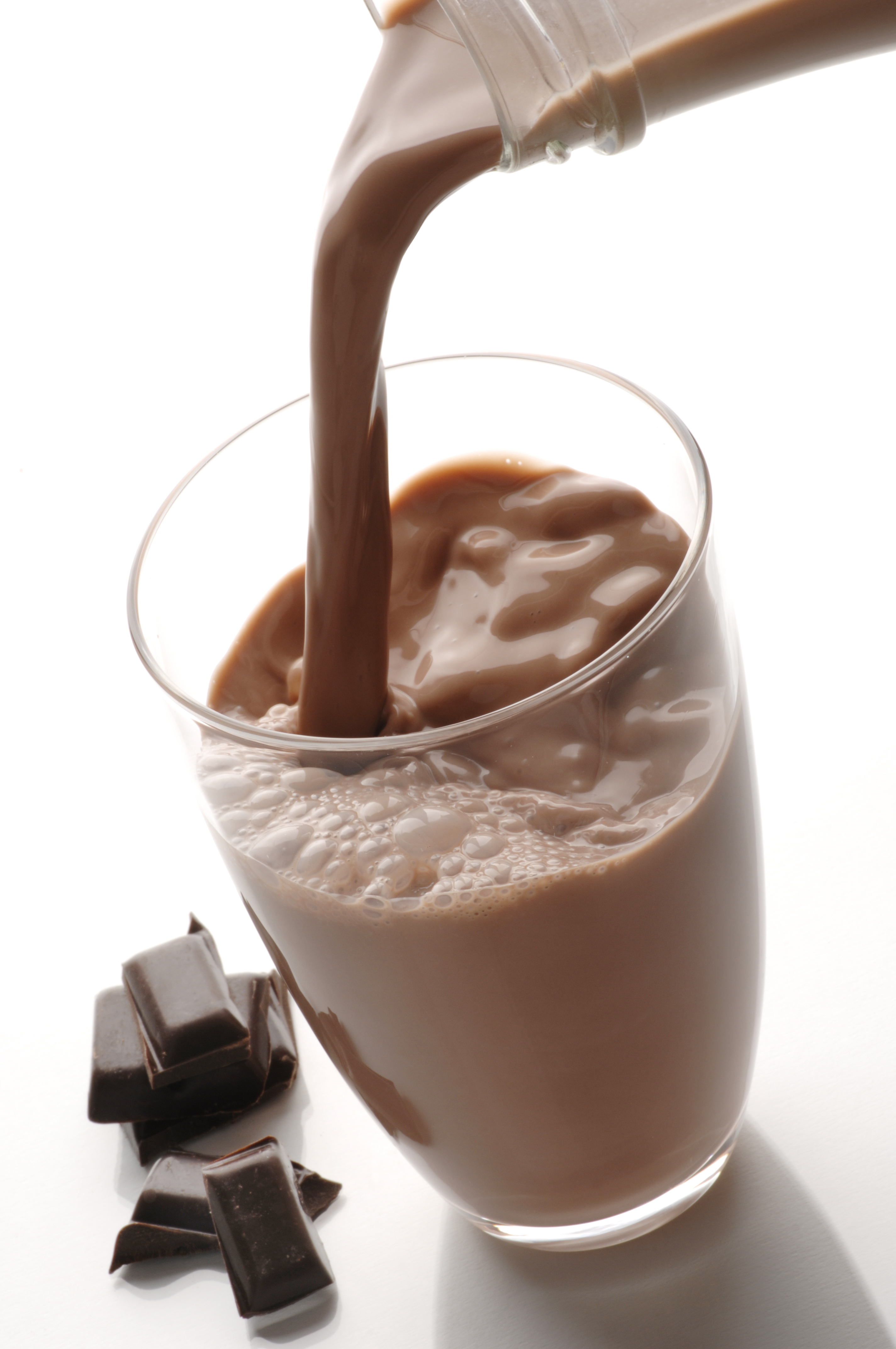 Lightly sweet and utterly delicious, Chocolate UltraNourish is a premium superfood, plant-based protein shake mix that focuses on your liver, heart, digestion and immune system to provide you with TOTAL BODY support. Chocolate UltraNourish is so tasty you won't even remember that it contains protein, antioxidants, prebiotics, probiotics, greens, fruits and natural herbs, but your body will thank you.
UltraNourish, with its 1,950 mg Liver Support Blend, is the ONLY chocolate superfood, protein shake that ALSO FOCUSES ON YOUR LIVER. It's truly the ONLY TOTAL BODY superfood, protein solution on the planet.
Why Focus on Your Liver?
Your liver is your body's filter and cleaning system. In fact, you rely on your liver for more than 500 essential functions. And if it is not working correctly, it NEGATIVELY impacts your digestion, immunity, and blood sugar levels – just to name a few.
When it's not functioning properly, your liver struggles to remove toxins you naturally absorb through the environment and everything you ingest.
Your digestion suffers. You stop absorbing all the nutrients from your food. You have a tough time breaking down fats and cholesterol and removing them from your body. This puts your body, your heart, and your immune system at risk.
Your blood sugar levels fluctuate. Your liver cannot convert the correct amount of glycogen into glucose and release it into the bloodstream to normalize blood sugar levels.
In other words, all your vital systems – in fact, your total body health – depends on the health of your liver. Just like a filter, it can only take so much before it gets sluggish and doesn't work as effectively as it should.
That's why UltraNourish includes a specially designed liver supportive blend in addition to all the protein, fruits, vegetables, antioxidants, and probiotics you need for total body health.
With 1,950 mg of proven liver beneficial ingredients – including milk thistle, artichoke, turmeric and chicory – UltraNourish regenerates, protects, and improves your liver function.
This means
Producing new healthy liver cells and enzymes
Reducing fat accumulation in your liver
Decreasing inflammation in your liver and throughout your body
Improving your liver's ability to remove damaging toxins and better perform its more than 500 functions
Eliminating free radicals which wreak havoc on your health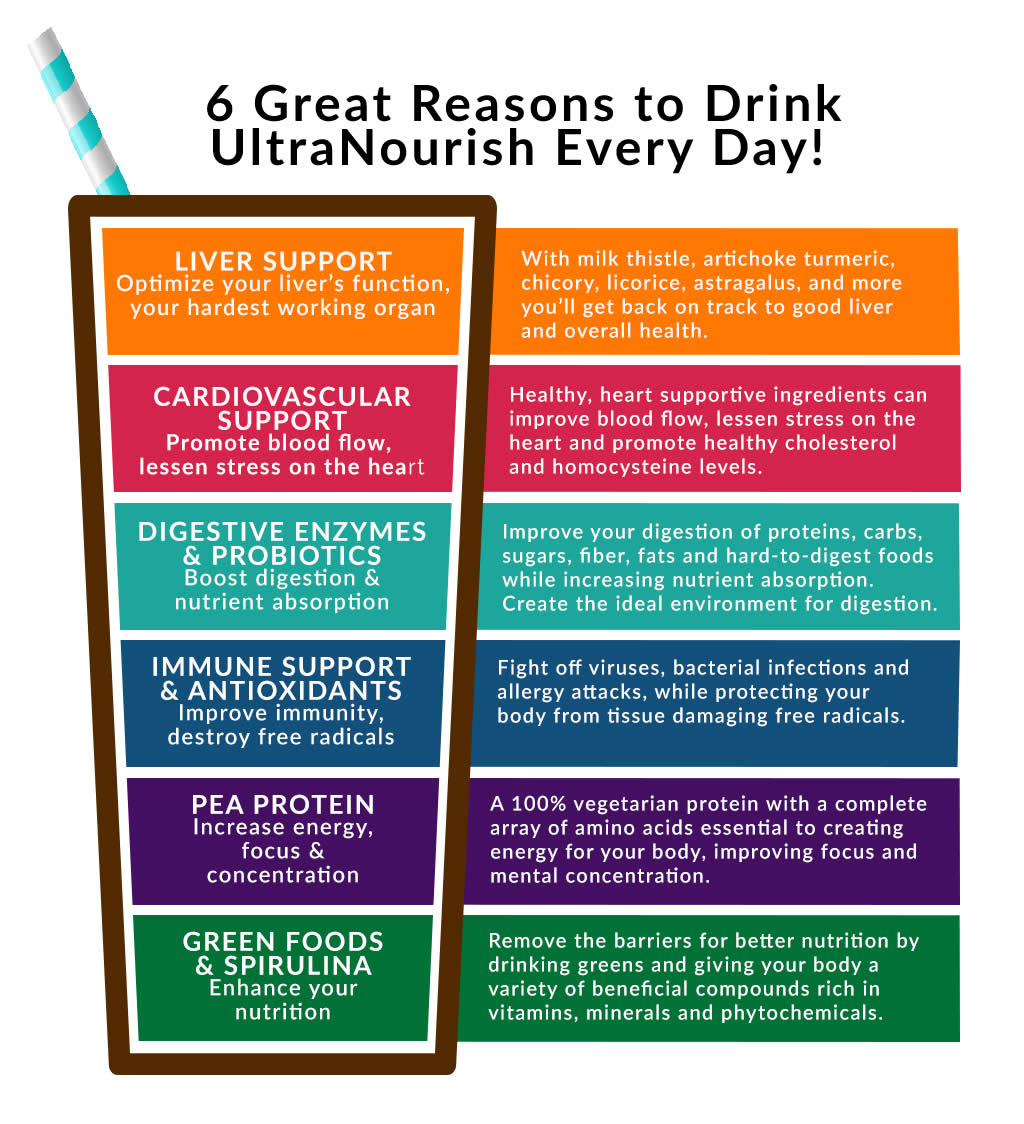 Now You Have Options
Our Unflavored UltraNourish was intentionally created without any sweeteners and flavors. We developed it this way so you could have the freedom to create your personalized shake, using any juices, milk, fruits, greens and nut butters YOU preferred.
But what about those days when you don't have extra time to create a personalized shake?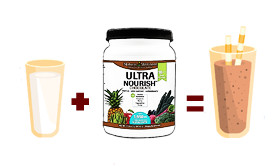 Using natural flavors, stevia and organic cane sugar, Chocolate UltraNourish is a delicious alternative for those wanting to simplify their shake-making routine. Just add water or milk, shake it up, and you have a delightfully healthy shake ready in seconds!
Like we said, now you have more options. Mix up an Unflavored UltraNourish shake when you have time to prepare ingredients for a customized shake – or simply add a scoop of mouthwatering, Chocolate UltraNourish to water or milk. Either way, you're nourishing your liver and your entire body!
No Other Products Can Compare
UltraNourish unflavored and chocolate contain the highest-grade and most potent ingredients available in their proper quantities to do you the most good. No expense has been spared in bringing you these two total body solutions. If it's in UltraNourish, it's in there for a reason.
UltraNourish Truly Stands Out from the Competition
With UltraNourish, you'll get the liver protection plus the fruits, vegetables, protein, antioxidants, probiotics and more that are missing from your daily diet, all in the proper amounts necessary to maximize your total health. Plus it's 100% vegetarian and gluten free.
Here is a side by side comparison: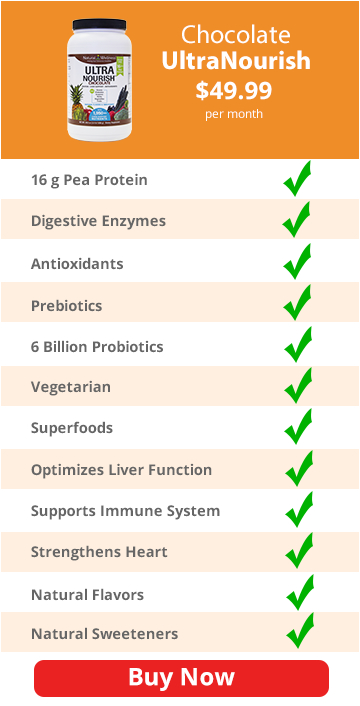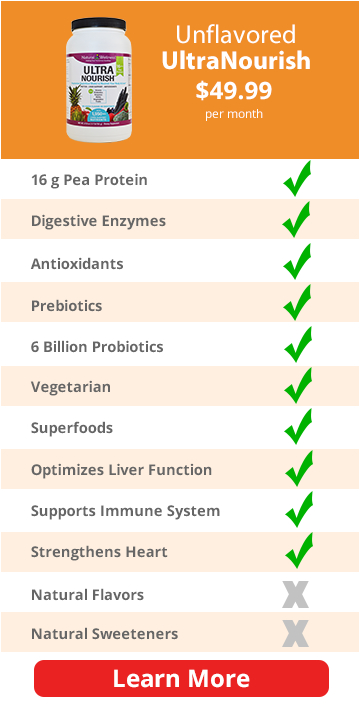 Remember, everyone's experience with a supplement is different, however we always offer a
100% money-back guarantee
on every product.
I had purchased the original ultranourish and it was okay, but it does take work to put it into a drink of sorts and take everyday. I thought I would give the chocolate a try and glad I did. Taste much better than the original. As soon as you open the container you smell chocolate. My wife can't help but to come into the kitchen whenever I open the container to smell the air, lol. I like it, but I have hard time with sweets in the morning, so I moved my shake into the evening. So now it is my night time snack. I am happy they came out with a flavored version. Now those of us with liver issues can have something sweet without compromising our health. Thanks Natural Wellness
Bruce Gunderson, Minnesota
Workable sweetness with a bump of energy
I purchased this on a friend's recommendation. I was looking for a protein powder to help me feel full, and NOT looking to bulk up. This seemed like a winner given all the greens, vitamins & anti-oxidants. Also, the more I looked into product, it provides your body with some great fuel, including liver support. I do not have any liver concerns, but do LOVE wine, so figured this could only do my body good.
Now for taste, I have used this for a few days now. First day, I blended it into my morning smoothie & it was way too sweet. In that smoothie I used 8oz unsweetened vanilla almond mild, one SUPER ripe banana, a handful of frozen strawberries & 1 tblsp of non-fat greek yogurt. I drank it and got a cavity (totally kidding)! However, about an hour or so later I am sitting at my desk at work & I just felt better. More aware, more alertness...coincidence??
I am going to continue to use it for the month's worth that is in the container, but so far a winner. I see they also have an unflavored. Anyone have experience with this one?
Tiffany R., Amazon Review
I was excited when this product came out because the unflavored version took too much work to make it palatable. I just don't have time to get fruits and peanut butter and such together just to make a shake. I mix the chocolate one with just skim milk and shake it. I've also blended it with just almond milk and ice for a thicker shake. I wish I could use the unflavored but it was just too time consuming in the morning or afternoon.
Anonymous
Usage
Mix, shake or blend Chocolate UltraNourish with water or your favorite milk. For a different spin, try adding fruit, greens, superfoods, boosters, spices, ice, and more to make smoothies that are as unique, delicious, and super swanky as you are. Intended to be taken once daily.
Warnings
Please consult with a health care professional before starting any diet, exercise or supplementation program, before taking any medication, or if you have or suspect you might have a medical condition, are currently taking prescription drugs, or are pregnant or breastfeeding.
Milk thistle (silymarin) may reduce the effectiveness of oral contraceptives, therefore backup birth control methods should be used while taking any products containing milk thistle.
If you are allergic to pineapple, latex, wheat, celery, papain, carrot, fennel, cypress pollen, or grass pollen, you might have an allergic reaction to bromelain which is contained in this product.
Ingredients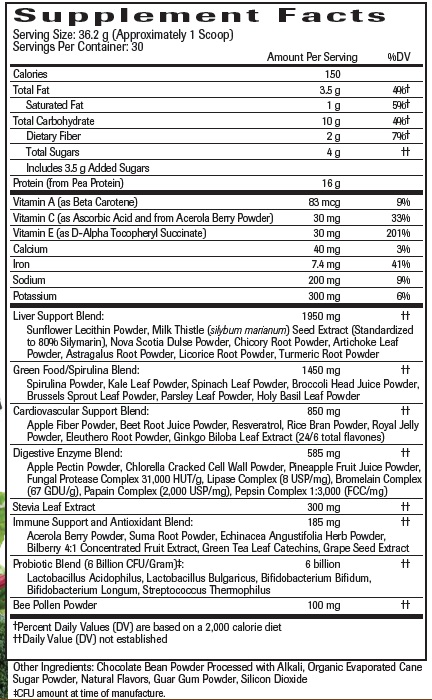 Buy Now