Hemp Oil - 1500MG CBD Isolate
Contains the Purest Form of CBD Available - Alleviate Aches and Pains - Promote Rest and Relaxation - 1500mg
Produces a healthy inflammatory response which reduces your aches and pains
Reduces your stress levels, providing a sense of calm throughout your body
Improves your mood and enables you to better focus
Enables you to fall asleep faster and provides you with a restful, longer-lasting sleep
Reduces fat accumulation in your liver preventing serious liver and blood sugar issues
Each serving contains 50MG of CBD isolate. 1500 MG of CBD per bottle.
How is Natural Wellness Hemp Oil Different?
Fast-acting sublingual tincture delivery system – best absorbed and most effective way to take CBD
Contains CBD isolate – the purest form of CBD available
THC-Free – ideal for people seeking products without any trace amounts of the psychoactive ingredient THC. No high and no drug test issues.
100% USA-grown, non-GMO industrial hemp
Manufactured in an FDA Registered facility maintaining cGMP compliance and food certified
3rd party lab tested for purity and potency, ensuring what is on the label is what's inside each bottle
Light, all-natural peppermint flavor makes it easy to take
Each serving (20 drops) contains 50 mg of our premium pure CBD isolate. 1500 mg of total CBD isolate per bottle.
Sleep better and longer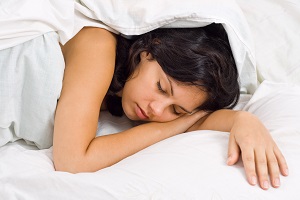 Are you one of those people who can't fall asleep? You get in bed and you can't stop thinking about all the things you didn't do or what you have to do tomorrow. Or you wake up in the middle of the night because you were worried about something. Well, with our CBD oil, it stops your brain from racing and will help you relax. It then enables you to fall asleep and stay asleep longer. You wake up fully rested and ready to take on the world.
It does not make you tired. You can take it in the morning or throughout the day. It relaxes your system so you can fall asleep when you are ready.
Is the pain and discomfort getting to you?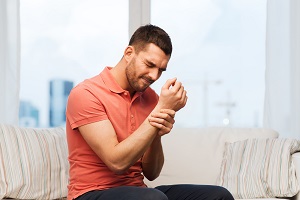 Our CBD oil works with the receptors in your body to help reduce the pain you feel and the inflammation caused by your body being out of equilibrium.
Want to be happier and more focused?
Our CBD oil helps lower the stress throughout your body, allowing you to better focus on the issue at hand and enables you to feel relaxed and happier.
What is CBD?
CBD, the abbreviation for Cannabidiol, is a cannabis compound that has significant medical benefits. It is totally separate from the more popular cannabis compound Tetrahydrocannabinol (THC), which is the psychoactive component which gets you "high" or "stoned."
There are two types of CBD oil on the market.
CBD Isolate – This is pure CBD with no THC or terpenes. It is more expensive to produce, since an extra extraction process is required during production to separate out the CBD from the THC and terpenes.
Full Spectrum CBD – This contains CBD and low levels of THC and terpenes. Terpenes are aromatic compounds found in the oils of all plants. When CBD, THC and terpenes are combined, it produces what is known as the "entourage effect." It describes how these components combine and lock onto different receptors in your brain to produce a unique high.
Most of the research we have found focuses solely on CBD (pure CBD isolate), so we only offer this form of CBD.
Where Does CBD Come From?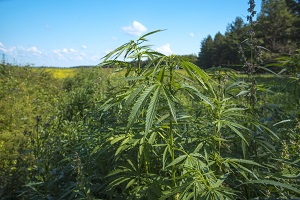 Cannabis is a family of plants which contain both the hemp and marijuana plants. Both plants contain CBD. However the industrial hemp plant contains a very low concentration of THC while the marijuana plant is abundant in THC. Because hemp has a low concentration of THC and it is less expensive and easier to grow than marijuana, CBD is derived from the hemp plant.
The Agriculture Improvement Act of 2018, the farm bill, was passed by Congress and signed by the President, stating that hemp-derived products, like CBD, are not classified as a drug and are legal to sell in all 50 states.
How Does CBD Work?
Our bodies all have an endocannabinoid system (ECS) that functions to keep our bodies in equilibrium – a stable and optimal internal environment.
When something is operating outside of its normal range, our body activates the ECS to help correct it. The ECS does this via cannabinoid receptors found in select tissues. We have two primary endocannabinoid receptors:
CB1 receptors which are in our central nervous system (brain and nerves of the spinal cord)
CB2 receptors which are in our peripheral nervous system (nerves in our extremities), the digestive system, and specialized cells in the immune system
CBD directly interacts with these receptors to help them resolve issues, returning our body to its normal and optimal function.
Usage
Shake before use. Place 20 drops (approximately 1 dropper) under the tongue 1 to 2 times daily or as directed by a medical professional.
Avoid placing the dropper into your mouth to maintain the quality of the product.
Warnings
Please consult with a health care professional before starting any diet, exercise or supplementation program, before taking any medication, or if you have or suspect you might have a medical condition, are currently taking prescription drugs. Do not take during pregnancy or while breastfeeding.
While CBD has been shown to be well tolerated in studies without significant side effects, these same studies showed the most common side effects were tiredness, diarrhea and appetite changes.