CBD Pain Relief Cream
Pure, THC-Free CBD Oil - Soothe Minor Muscle and Joint Pain - 1.6 Ounces
Reduces inflammation, soothing minor muscle and joint pain
Rapid penetration and relief from arthritis, sore muscles, joint pain and strain
Cold therapy offers rapid relief
500 mg pure, THC-Free CBD oil per bottle
Is Pain and Discomfort Getting to You?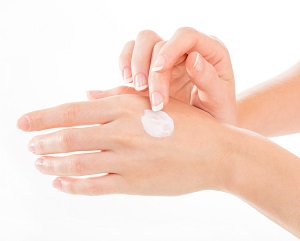 Get instant and targeted relief through carefully selected plant extracts and pure CBD penetrating rapidly into your skin to reduce inflammation, relieve pain and soothe dry, irritated skin.
CBD extract is derived from the hemp plant.
It contains no THC and has no psychoactive effects.
CBD works with receptors in your body to help reduce the pain you feel and the inflammation caused by your body being out of equilibrium. When something in our body is operating outside of its normal range, it activates the endocannabinoid system and utilizes specialized receptors in the body to regain balance. CBD directly interacts with these receptors helping them resolve issues and bring great benefits to our whole body.
Calming Plant Extracts and Vitamins
Along with the powerful benefits of CBD, these carefully selected plant extracts and vitamins are included in CBD Pain Relief Cream to provide even more advantages:
Shea butter, vitamin E, aloe vera, calendula, chamomile, comfrey, and cucumber. These are all known for their anti-inflammatory effects.
Arnica and camphor have been utilized topically to relieve pain.
Vitamin A and vitamin C's antioxidant features, along with calendula and safflower oil, improve your skin's health and discourage aging.
Use CBD Pain Relief Cream when you need it and let the rich blend of plant extracts and pure CBD ease your pain, reduce inflammation, as well as soothe and rejuvenate your skin.
Usage
Apply a dime-sized dollop on affected area in a circular motion, 1-4 times daily.
Warnings
Do not use on open wounds or thin skin areas (face and genitals). Do not use if you are allergic to any ingredient within the cream. If redness, rash or burning occurs, use cool water to remove the product and discontinue use.
Ingredients
Deionized Water, Safflower Seed Oil, Shea Butter, Dimethicone, Cannabidiol (CBD) Hemp Extract, Corn Mint Leaf Extract, Arnica Extract, Camphor Terpene, Linalool Terpene, Vitamin E (Tocopheryl Acetate), Vitamin A (Retinyl Palmitate), Vitamin C (Tetrahexyldecyl Ascorbate), Organic Aloe Vera Leaf Extract, Organic Calendula Flower Extract, Organic Chamomile Flower Extract, Comfrey Root Extract, Cucumber Fruit Extract, Carbomer, Xanthan Gum, Triethanolamine, Phenoxyethanol, Hexylene Glycol, Peg 100, Isopropyl Myristate, Glycerin, Stearic Acid, Cetyl Alcohol, Glyceryl Stearate, Caprylyl Glycol, Ethylhexylglycerin