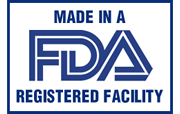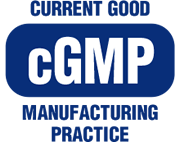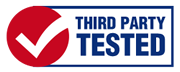 Milk Thistle is the #1 recommended natural herb for liver health
Standardized to 80% Silymarin - the beneficial component of the milk thistle plant
Protects your liver naturally against alcohol, pollutants and all forms of toxins
Promotes functional and structural rebuilding of liver tissue and cells
Buy Now, Pay Later
Ships in 1 business day





Milk Thistle History
Milk thistle is the #1 recommended natural herb for liver health. Milk thistle has been used for over 2,000 years as an herbal remedy. Literally hundreds of modern research studies have confirmed the remarkable ability of milk thistle to protect your liver and body against virtually all types of damage.
What Parts of the Milk Thistle Plant Provides Your Health Benefits?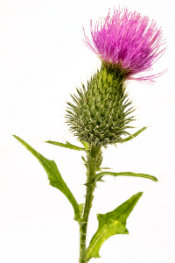 Silymarin is the name given to a group of flavonoids (silybin, silydianin, and silychristin) that are extracted from the seeds of the milk thistle plant. It is this silymarin that is responsible for the medical benefits of the milk thistle plant.
How to choose the correct milk thistle product
Most milk thistle products are standardized preparations to contain 70% or 80% silymarin. This means that the final product you are taking consists of 70% or 80% silymarin. As stated above, Silymarin is the flavonoid complex from the milk thistle seeds that provides you all the milk thistle health benefits. The more silymarin, the more benefit and protection you receive. The standardization statement is important to see. Without the label stating the actual amount of silymarin in the product, you won't know how much, if any, silymarin you are actually receiving.

Some manufacturers try and mislead you by stating extract ratios and touting their large serving sizes without mentioning the silymarin content. Don't be fooled by them. Extract ratios are irrelevant for milk thistle and large serving sizes mean nothing unless you know how much silymarin is in the actual product.

For a person looking for good milk thistle product, our Milk Thistle 500 mg is a great choice.
Is there a stronger milk thistle product than 80% standardized Silymarin?
Yes. By studying the individual flavonoids that make up silymarin, researchers have further proven that silybin is the key flavonoid in silymarin and is responsible for 50-70% of silymarin's health benefits. Therefore, a silybin based supplement would be stronger and most beneficial for those wishing the most liver support possible.
Looking for a stronger milk thistle? Try our Maximum Milk Thistle or UltraThistle. They are both silybin based and provide you with 10x the absorption and 20x the effectiveness of standardized silymarin milk thistle formulas.
Usage
As a dietary supplement, take 1 capsule daily with a meal or as directed by a medical professional.
Warnings
The German Commission E Monographs (considered by doctors to be the bible of herbal effectiveness and safety) states there are no known contraindications for using milk thistle extract. Additionally, there is no known toxicity level.
Please consult with a health care professional before starting any diet, exercise or supplementation program, before taking any medication, or if you have or suspect you might have a medical condition, are currently taking prescription drugs, or are pregnant or breastfeeding.
Milk thistle (silymarin) may reduce the effectiveness of oral contraceptives, therefore backup birth control methods should be used while taking milk thistle supplements.
Ingredients
Buy Now