Relax and unwind - tuck yourself into bed and enjoy a restful night's sleep with a cup of our delicious Sleep Time tea
Soothing blend of organic herbs traditionally used for centuries to promote relaxation and sleep
Contains only organic chamomile, organic spearmint, organic lemon balm, organic valerian, organic lemongrass, organic passion flowers and organic rose petals - NO added flavors - caffeine free
FREE stainless steel tea ball with first order - A $5 value
One stand out point I would like to note: your customer service was outstanding! Via telephone and email they were ultimately the deciding factor in choosing your company! You have a new client and I will refer you to colleagues!
N. Yamaji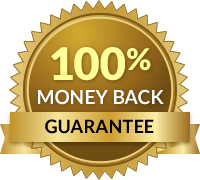 100% Money-Back Guarantee
If you are not 100% satisfied with your purchase, return it within 90 days for a complete refund. Learn more
It's the end of the day and you can't wait to get some sleep. Instead your mind won't stop racing and you just keep tossing and turning. With one cup of Sleep Time herbal tea in the evening you'll feel your mind and body unwind and relax, setting the stage for a dream-filled night's sleep.*
Sleep Time blends traditional herbs and chamomile, spearmint and valerian - which are known for their ability to calm and soothe. This tea's fruity and floral flavor and aroma is superior to tea steeped in a bag. The quality of sleep you get with Sleep Time will entice you to drink it night after night. Sleep well and wake up invigorated and ready to face the day!*
The Ingredients
Chamomile is a mild relaxant that supports a balanced mood. A very popular ingredient to support relaxation and sleep.
Spearmint helps clear the mind and senses, is mildly soothing, promotes overall relaxation and has a wonderful flavor.
Lemon Balm soothes the nerves, helps to reduce everyday stress due to its mild sedative properties promoting a restful sleep.
Valerian is well known for its calming effects to support relaxation and clear the mind.
Lemongrass provides wonderful flavor and helps to support digestion.
Passion Flowers support relaxation and a balanced mood to soothe stress and tension in support of a good night's sleep.
Rose Petals give Sleep Time a wonderful aroma and beautiful look, but that's not all. Tea brewed with rose petals may help to relieve insomnia, depression and fatigue.
Usage
Brew 1 tablespoon per cup of boiling water. Using a tea filter or infuser, let tea steep for 5-7 minutes.
Warnings
This product contains a blend of herbs. Consult your medical professional prior to use if you are pregnant, nursing, taking medications or have a medical condition.
Ingredients
Buy Now