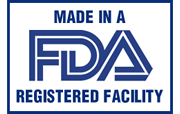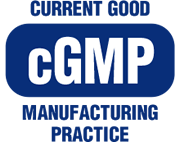 Boswellia and turmeric help support a healthy inflammatory response.*
This unique formula supports normal, healthy COX-2 activity.*
The active compounds in devil's claw have been well documented to help support a normal, healthy inflammatory response.*
The active compound in white willow is known as salicin. Salicin is a chemical derivative of salicylic acid; both of which help support healthy COX-2 activity.*
The inflammatory-supporting properties of the enzymes bromelain and papain help support healthy tissue and promote normal, healthy joint function.*
Manufactured to meet FDA cGMP standards
Buy Now, Pay Later
Ships in 1 business day.





Pain Relief Complex uses standardized herbs like white willow, ginger, and devil's claw–some of which are effective enough to be classified as herbal medicines in Europe–along with a synergistic combination of nutraceuticals and enzymes targeted at helping support the body's natural inflammatory response.*
Since Pain Relief Complex does not contain glucosamine or other animal-derived ingredients, this product is an ideal joint support formula for vegetarians.
Background
Whether it is due to aging, lack of exercise, or even poor food choices, your joints can be negatively impacted causing pain and often a lack of mobility. Over time, we find ourselves moving even less due to the pain which will only continue to moving less and less.
COX-2 (Cyclooxygenase-2) is an enzyme that regulates the production of chemicals that are involved in processes such as inflammation, cell growth, blood clotting, and other important biological functions. The hormone-like compounds produced by overactivity of COX-2 have been shown to have several detrimental effects on the body including pain and damage to joints, not to mention potential damage to the cardiovascular and neurological systems. The COX-2 enzyme is responsible for a significant component of the inflammatory process. The unique formula used in Pain Relief Complex supports normal, healthy COX-2 activity.*
Helps support normal joint flexibility and function.*
Boswellia and turmeric help support a healthy inflammatory response.*
The active compounds in devil's claw known as harpagosides have been well documented to help support a normal, healthy inflammatory response.*
The active compound in white willow is known as salicin. Salicin, like aspirin, is a chemical derivative of salicylic acid; both of which help support healthy COX-2 activity.*
Numerous studies have demonstrated a supportive role for antioxidants in inflammatory-related processes.*
The inflammatory-supporting properties of the enzymes bromelain and papain help support healthy tissue and promote normal, healthy joint function.*
Try Pain Relief Complex Risk-Free
If you try Pain Relief Complex and don't find yourself feeling improvement after 90 days, we'll provide you with a refund.
Buy Now
Usage
As a dietary supplement, adults take 3 vegetarian capsule daily, or as directed by a medical professional.
Warnings
Please consult with a health care professional before starting any diet, exercise or supplementation program, before taking any medication, or if you have or suspect you might have a medical condition, are currently taking prescription drugs, or are pregnant or breastfeeding.
Ingredients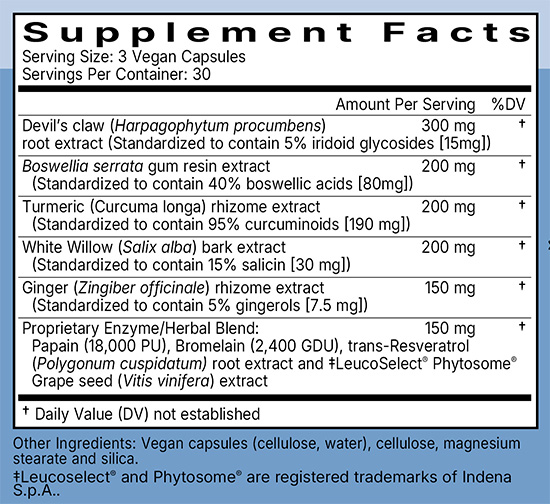 Buy Now