Ultra Probiotic Formula
35 Billion Living Cells Per Serving - High-Potency Formula - Restore Beneficial Bacteria in the Stomach and Intestines - 30 Vegetarian Capsules: 30-Day Supply
High Potency - 35 Billion Viable Cells Per Capsule
Supports gastrointestinal and immune health
Gives your body the boost it needs to process foods more effectively, getting more nutrients to your liver and your entire body
Prevents the accumulation of fat in the liver
Protects against disease causing bacteria and increases beneficial bacteria
Benefits
Of course it's important to support the health of your liver, but if you're only looking to improve your liver's function you are missing a main component of improving your overall health - your digestive tract!
Your liver has many functions, two of the most important are breaking down fats and processing nutrients from your digestive tract so they can be used throughout your body. If your liver is not functioning at its best, it negatively affects this entire process, causing your overall health to suffer. Therefore, if you have a compromised liver, protecting your digestive tract should be a primary concern for you.
Our Ultra Probiotic Formula has 35 billion living cells per capsule, featuring 8 probiotic strains from Danisco, a world leader in probiotic research and manufacturing. This makes it a very powerful, high-potency formula. Ultra Probiotic Formula helps to quickly restore healthy levels of beneficial bacteria in the stomach and intestines. It can effectively alleviate and prevent serious gastrointestinal and immune conditions and/or help support long-term intestinal health, in both the small and large intestines, and protect against liver fat accumulation.
The 8 probiotic strains in this formula support gastrointestinal and immune health, and they have the ability to adjust to extreme changes in environment (i.e. pH, temperature). This ensures that these probiotics can remain active in places like your stomach, which is very acidic, so that they can successfully travel to your intestines where they are most needed. It also means that no bacteria is lost during manufacturing and that they can withstand temperatures during delivery and in your home.
Once established, a normal, healthy intestinal microflora helps to create an environment that is unsuitable for the growth of pathogenic bacteria.
Ultra Probiotic Formula is the more powerful version of Super Probiotics. It contains the same Bio-enhanced Acid Resistant Strains (BEARS), enabling it to withstand the acidic conditions in the stomach during digestion and remain active in both low and high pH environments, without the need for a protective coating. Ultra Probiotic Formula is also manufactured with a patented poly matrix preservation system, so there is no need for refrigeration. The one major difference is its strength. Ultra Probiotic Formula provides a much higher potency.
The prebiotic blend consists of FOS (food source for probiotics) and FiberAid®, a natural, patented prebiotic from Lonza® that helps support the growth of probiotics.
Background
There are billions of cells of helpful bacteria present in the gastrointestinal tract, and maintaining these bacteria are needed in order to digest and absorb food, keeping a healthy intestinal acid content – and to protect against pathogenic bacteria, which causes disease.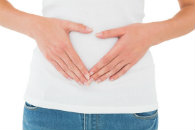 Sometimes, such as after the use of antibiotics or an infection, your body requires help to correct the imbalance of good and bad bacteria, and this is where probiotics come into play. Probiotics are beneficial bacteria that help keep the digestive system running smoothly and can provide an environment for the continued health of the intestinal tract.
The intestinal tract acts as a delivery system for the absorption of nutrients and the removal of waste material. It also plays an important role in maintaining a healthy immune system and fighting off pathogens. You immune system is a big part of this, as 70% of it is located in your digestive tract. Probiotics can help improve intestinal function, keeping the lining of the intestines strong, and helping to fight infection and inflammation.
When probiotics and prebiotics are used in conjunction there is more of a chance for the survival of beneficial bacteria, as prebiotics are essentially food for probiotics.
Antibiotics are used to kill bad bacteria brought on by illness but, in the process, they drain your body of some of the good bacteria. Traveling, stress, and diet can also cause your body to become imbalanced. When this happens you will experience digestive issues such as bloating, gas and diarrhea. By taking a probiotic your body can restore some of the good, beneficial bacteria that may have been lost.
Features
Very high potency at 35 billion viable cells per capsule
Supports gastrointestinal and immune health
Gives your body the boost it needs to process foods more effectively, getting more nutrients to your liver and your entire body
Prevents the accumulation of fat in the liver
Protects against disease causing bacteria and increases beneficial bacteria
Keeps the digestive system running smoothly
Blended with prebiotics: when probiotics and prebiotics are used in conjunction there is more of a chance for the survival of beneficial bacteria, as prebiotics are essentially food for probiotics
Can survive extreme changes in environment – and no refrigeration required
Probiotics vs Prebiotics vs Digestive Enzymes
Probiotics are bacteria found in the digestive tract. They are essential for good health as they balance the digestive environment, inhibit the growth of harmful bacteria, promote digestive health and boost immune function. When buying probiotics, look for a probiotic blend that delivers 5-35 billion live organisms to the intestinal tract. Though it may sound like a lot, keep in mind that your digestive system needs trillions of good bacteria to stay on an even keel, so don't be put off by the number of zeros involved!
Prebiotics is a special form of dietary fiber that stimulate the growth and maintenance of good bacteria (probiotics) in the digestive system. Put simply, prebiotics are food for probiotics. Taking prebiotics helps probiotics work better and more efficiently. For this reason, a probiotic blend is much more beneficial when mixed with prebiotics.
Digestive Enzymes taken orally or produced by the body break down food into digestible nutrients so the food can be absorbed and utilized by the body. Everything we eat: - dairy, meats, vegetables, liquids, and so on - has to be broken down into their nutrient pieces so their nutrients can be absorbed. Nutrients such as amino acids (from proteins), fatty acids and cholesterol (from fats), and simple sugars (from carbohydrates), as well as vitamins, minerals, and a variety of other plant and animal compounds all must go through this process. If we don't have enough digestive enzymes in the body, we cannot adequately break down our food—which means even though we're eating well, we are not absorbing all that we can from our food.
To maximize the health of your digestive system, you may wish to combine Ultra Probiotic Formula with a digestive enzyme blend. To learn more about Digestive Enzymes, click here.
Usage
As a dietary supplement, adults take 1 vegetarian capsule daily with food, or as directed by a medical professional.
Warnings
Please consult with a health care professional before starting any diet, exercise or supplementation program, before taking any medication, or if you have or suspect you might have a medical condition, are currently taking prescription drugs, or are pregnant or breastfeeding.