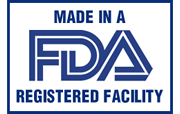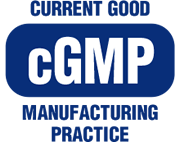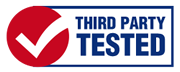 Improve Your Entire Body's Well-Being In a Single Glass
In minutes, get the protein, fruits, vegetables, fiber, antioxidants, probiotics and more that are missing from your daily diet.
Learn more about UltraNourish™
Buy Now, Pay Later
Ships in 1 business day.





6 Reasons You'll LOVE UltraNourish!
Optimize your liver function – With 1,950 mg of liver supportive ingredients including milk thistle, artichoke and turmeric UltraNourish™ will protect, promote and improve your liver function.
Experience increased energy and productivity – What will you do when you feel energetic again?
Improve your digestion and regularity – Get the most out of the nutrients you eat and feel better doing it.
Say "bye-bye" to catching every cold this year – Live your healthiest life ever – UltraNourish contains herbs that help fight bacteria, viruses and infections.
Reduce your urge to snack – The pea protein and greens will help reduce your cravings and keep you full longer. (Think how this could help you finally achieve your ideal weight goal.)
Build a strong heart and promote healthy blood sugar levels – Support your entire cardiovascular system.
Do You Remember Your Mom Saying, "Eat Plenty of Fruits and Vegetables?" Well, She Wasn't Wrong.
We don't eat as healthy as we should. Over the past few decades Americans have become the most overfed, yet under nourished nation in the world. Roughly 70% of the calories we consume come from highly processed foods – loaded up with salt, sugar, fat and strange additives – that lack naturally occurring nutrients and antioxidants.
Gain the Benefits of Greens Without the Pain
Let's face it. Nearly none of us consume our daily recommended dosage of greens. We know it's tough. We might not like the way they taste, they're very expensive, and they can be time consuming to prepare. By adding them to our shake, we have removed all the above barriers and have provided you with 1,450 mg of specific greens that are rich in vitamins, minerals and phytochemicals.
Their benefits are too numerous to list, but all the experts agree that you should include them in your diet in large quantities and we have done this for you.
How UltraNourish Works
UltraNourish is a potent, nutritional, vegetarian, superfood shake that includes premium ingredients to nourish your body from the inside out. In minutes, with UltraNourish you'll get the protein, fruits, vegetables, antioxidants, probiotics and more that are missing from your daily diet. It's time for you to bridge the gap between what you need and what you get.
UltraNourish does so much good stuff for you and your body that it's hard to capture it all on one page. But to give you an idea of its most wellness promoting effects, here are the top 6, "your healthiest life ever" benefits:
Optimize your liver function
Increase your energy, focus and productivity
Curb your appetite and achieve your ideal weight
Improve your digestion and regularity
Build a stronger heart
Power up your immune system
How does UltraNourish do all that? Let's look at the details...
1. Optimize your liver function
Our 1,950 mg Proprietary Liver Support Blend:
Protects your liver and optimizes its functions
Helps you produce new liver cells and enzymes
Reduces fat accumulation in your liver
Decreases inflammation in your liver and throughout your body
Improves your ability to remove toxins from your body, thereby reducing stress on your liver, heart and other primary organs and processes
Improves your digestive process by enabling you to better absorb and utilize the nutrients in the foods you eat and to break down excess fats to be eliminated from your body
Better regulates your bile flow and sugar levels, which enhance your digestion, nutrient absorption, and overall health
Eliminates free radicals which cause havoc on your entire body
You rely on your liver for more than 500 essential functions. When your liver is not functioning at its best, it not only cannot perform its own functions well, but also negatively impacts almost every organ, process and function in your body, including most notably, your digestion, your blood sugar levels, your immunity and your heart. So maximizing your liver function is truly one of the most important actions you can take to keep yourself healthy today and in the future.
2. Increase your energy, focus and productivity
Plain and simple: UltraNourish contains 16 grams of pea protein. Pea protein provides a complete array of amino acids, including essential amino acids that cannot be made by your body and high levels of branched-chain amino acids (BCAAs). These amino acids are used to stimulate protein creation and as a source of energy for your body.
Pea protein provides both a pre-workout energy boost and improved post-workout muscle recovery.
Pea protein also improves your focus and mental concentration
Pea protein's well-balanced profile fulfills the essential amino acid requirements for adults outlined by the World Health Organization.
Pea protein comes from the yellow split pea and unlike popular whey protein powders, pea protein is hypoallergenic and is easily digested and process by your liver, since it contains absolutely no lactose or gluten.
3. Curb your appetite and achieve your ideal weight
We all say we want to eat healthier – eat more fruits and vegetables, cut down on the carbs, reduce the sweets and eat healthy snacks. But we don't. And even when we try, we give up quickly and go back to how we ate before.
UltraNourish's 16 grams of pea protein and 1,450 mg in the green food and spirulina blend will fill you up and keep you feeling full for hours. UltraNourish's nutrient-dense superfood shake will:
Reduce your urge to snack and tendency to "cheat" throughout the day.
Fill you up with healthy useful nutrients.
Provide digestive enzymes to help you better absorb and utilize the nutrients.
Keep you full longer.
Give you more energy to do what you have to do.
Try a shake for breakfast or lunch or as a healthy snack. It will fill you up, reduce your cravings, and provide nutrients, antioxidants, and more to improve your health. You will feel healthier and be healthier!
4. Improve your digestion and regularity
Our 585 mg Proprietary Digestive Enzyme Blend Will Help:
Improve your digestion of proteins, carbs, sugars, fiber, fats and even hard-to-digest foods such as dairy products, grains and legumes
Boost your nutrient absorption and utilization
Lessen or possibly eliminate your gas, bloating, heartburn, digestive discomfort and other digestive side effects.
Digestive issues can prevent you from eating what you love and prevent you from absorbing and utilizing nutrients. Side effects can run from simple burping, bloating, discomfort and gas to severe diseases and even death. According to the U.S. Department of Health roughly 70 million people are affected by digestive issues adding up to 48 million visits to a doctor, clinic or emergency room.
Eat what you want and feel better doing it.
5. Build a Strong Heart and Promote Healthy Blood Sugar Levels
According to the Center for Disease Control (CDC), 1 in every 4 deaths is attributed to heart disease and it is the leading cause of death for both men and women.
Our 850 mg proprietary Cardiovascular Support Blend will help:
Promote healthy blood sugar levels
Improve blood flow throughout your heart and body
Lessen the stress on your heart
Maintain healthy cholesterol and homocysteine levels
The major causes of heart issues are smoking, hereditary, other health problems such as liver and blood issues and an unhealthy diet. Our proprietary 850 mg cardiovascular blend may not help you stop smoking, but it can mitigate the effects of hereditary and positively impact your liver, blood levels and diet.
6. Boost Your Immune System From Within
Nobody likes being sick, suffering from allergies or feeling run down. Our Immune Support and Antioxidant and Probiotic Blends:
Help you fight off allergy attacks, viruses and bacterial infections
Reduce the occurrence or severity of illness and promotes a faster recovery
Create the ideal environment for optimal immune function
Balance out your digestive tract by providing you with 6 Billion Probiotics ("beneficial bacteria") and by inhibiting the growth of harmful bacteria
Are you ready to start living your healthiest life ever and regain the feelings of vitality you deserve?
Usage
For maximum health benefit, UltraNourish is unflavored and unsweetened. Due to its high superfood content, we recommend mixing 1 level scoop of UltraNourish to your favorite shake or smoothie. Intended to be taken once daily. For tasty shake recipes to use with UltraNourish visit https://www.naturalwellness.com/nwupdate/category/recipes/shakes/.
Warnings
Please consult with a health care professional before starting any diet, exercise or supplementation program, before taking any medication, or if you have or suspect you might have a medical condition, are currently taking prescription drugs, or are pregnant or breastfeeding.
Milk thistle (silymarin) may reduce the effectiveness of oral contraceptives, therefore backup birth control methods should be used while taking any products containing milk thistle.
If you are allergic to pineapple, latex, wheat, celery, papain, carrot, fennel, cypress pollen, or grass pollen, you might have an allergic reaction to bromelain which is contained in this product.
Do not take if you have wheat allergies. UltraNourish is not gluten free.
Ingredients
Taste-Tested APPROVED UltraNourish Recipes
1 cup sweetened, vanilla almond milk
1/2 cup canned pumpkin
1/2 banana
l tablespoon honey
1/4 teaspoon ground cinnamon
1/8 teaspoon ground ginger
pinch ground nutmeg
pinch ground cloves
pinch allspice
1 scoop Unflavored UltraNourish
1 handful of ice cubes
Place everything into a blender and blend until smooth. Adjust sweetness and spice to taste, if necessary, then serve immediately!
12 ounces of freshly brewed hot coffee (whatever your favorite is)
1 tablespoon pure, unrefined, cold pressed, organic coconut oil
1 scoop Unflavored UltraNourish
Place everything into a blender and blend until the coconut oil is emulsified (about 10-15 seconds). It will end up looking like creamy coffee. Pour into a cup and enjoy immediately!
Buy Now