Joint Support
Glucosamine, Chondroitin, MSM w/ Turmeric - Promotes Healthy Joints, Supports Comfortable Movement & Collagen Formation - 90 Tablets: 30-Day Supply
A Synergistic Blend of Nutrients and Extracts Designed to Support Joint Function and Mobility
Promotes cartilage production*
Supports the body's normal, healthy inflammatory response*
Promotes production of synovial fluid*
Features
We only use the highest quality sulfated forms of glucosamine and chondroitin. Studies (most notably the GAIT study) have shown that these forms are more effective than glucosamine just bound to hydrochloride (HCL).
We use "fully reacted" forms of glucosamine sulfate. This is the result of combining glucosamine HCL with potassium sulfate to form glucosamine sulfate. Many products on the market only mix these two compounds into a tablet or capsule and "assume" the reaction will occur. Fully reacted means the ingredients are bound together and not just living side by side in the same capsule, ensuring the potency of our product.
Glucosamine sulfate has been studied for its ability to help support the production of healthy cartilage; the main structural component of joint tissue. Glucosamine sulfate also nourishes the cells of both the synovial membrane and fluid, vital for lubricating moving joints.*
Chondroitin sulfate is an important component of healthy cartilage, and also helps protect existing cartilage from water loss and breakdown by enzymes secreted during the inflammatory process.
OptiMSM® is the purest form of MSM available. MSM is a source of the mineral sulfur which plays a significant role in formation and retention of healthy cartilage and other types of connective tissue. MSM may also help support a normal, healthy inflammatory response.*
Turmeric has been shown to support healthy inflammatory response.* It is also a good source of antioxidants that neutralize free radicals for healthy joints.
Our standardized boswellia has been shown to support healthy joint function and a normal, healthy inflammatory response. It is a normal function of the body to produce substances called leukotrienes that promote inflammation in the joints. Boswellia is an herb shown to inhibit the production of leukotrienes.*
Vitamin C promotes collagen production which provides support for ligaments, bones and joint repair.*
Manganese supports healthy bone formation and joint flexibility. It is a component of the antioxidant enzyme superoxide dismutase (SOD) which protects joints from free radicals and inflammation.*
L-proline supports the synthesis of collagen for the formation of connective tissue.
Niacin has been used by doctors as early as 1943 to alleviate arthritis, reporting that niacin improved joint mobility and function.*
Pantothenic acid has been shown in studies to support normal, healthy inflammatory responses.*
Bromelain, quercetin, grape seed extract and ginger root powder also support normal, healthy inflammatory responses in the body.* Also, supplementing with bromelain after injury has been shown to speed up the healing process.*
Benefits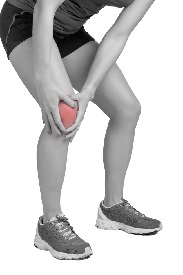 Joint health requires a complex interplay between nutrient availability, inflammation and repair of articular cartilage and maintenance of the synovial fluid. Supporting a healthy balance between these processes is crucial for the proper functioning of the joints. Our Joint Support formula provides key nutraceuticals to help support a normal, healthy inflammatory response, facilitate cartilage synthesis and provide antioxidant support.
Joint Support from Natural Wellness® supports your body's ability to maintain healthy joints, connective tissues and supporting structures to promote a long life of pain free movement.
Usage
As a dietary supplement, take 3 tablets daily with a meal or as directed by a medical professional.
Warnings
Please consult with a medical professional prior to use especially if you have or suspect you might have a medical condition, are currently taking prescription drugs, or are pregnant or breastfeeding. Discontinue use two weeks prior to surgery.
If you are allergic to pineapple, latex, wheat, celery, papain, carrot, fennel, cypress pollen, or grass pollen, you might have an allergic reaction to bromelain which is contained in this product.